Main content starts here, tab to start navigating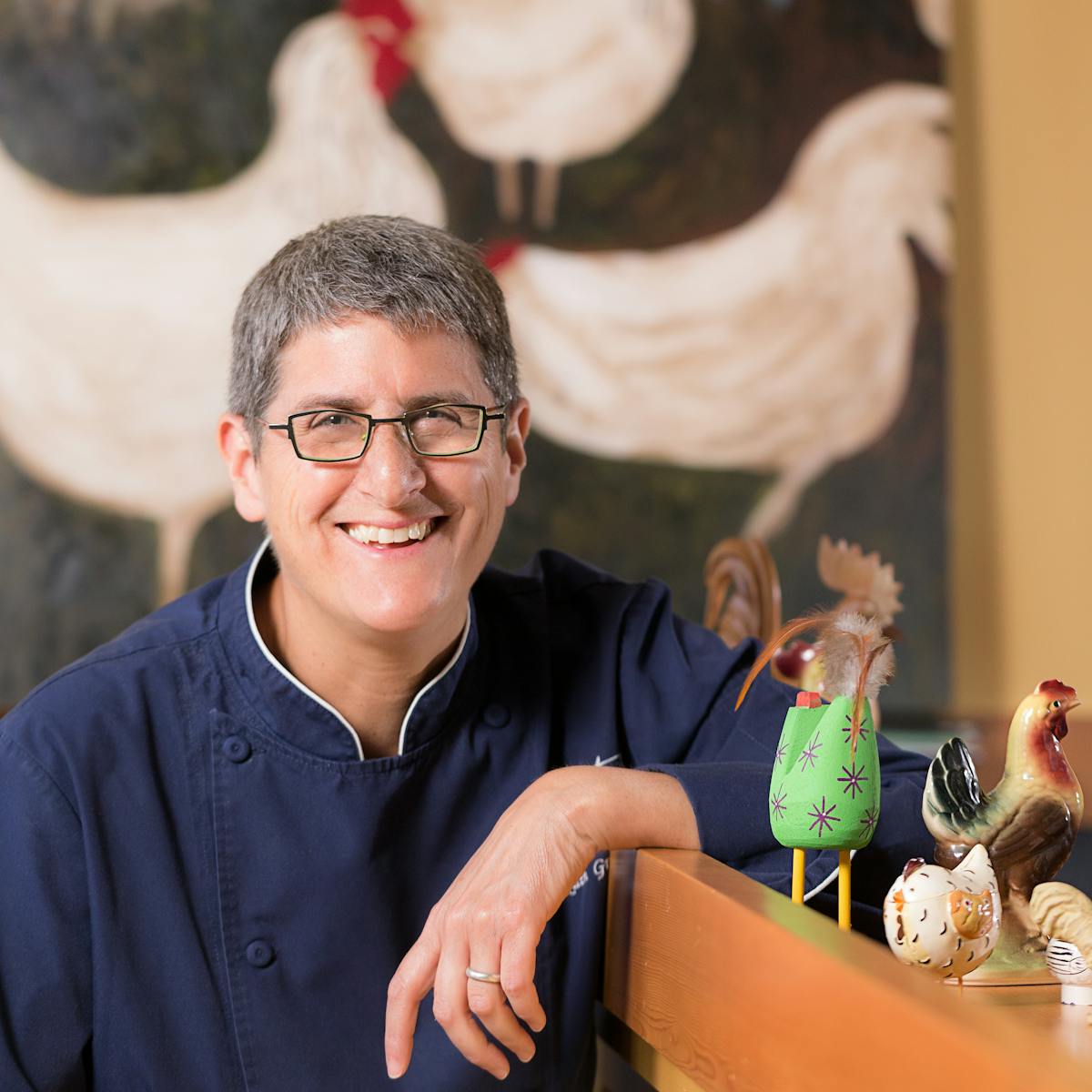 Ruth Gresser
Owner and Chef
Owner and chef Ruth Gresser learned her craft at her mother's side, cooking for her large family and her mother's catering company. Ms. Gresser cooked her way through college before entering the professional food scene in San Francisco in the early stages of the modern American food movement. In 1987, after graduating summa cum laude from Madeleine Kamman's Classical and Modern French Cooking School, and cooking professionally in French, American, and Italian restaurants across the country, she moved to Washington, DC.
In 1991, Chef Gresser turned her attention to pizza, opening Pizzeria Paradiso, the first Neapolitan style pizza restaurant in the DC area, to critical acclaim and growing the restaurant group to four locations in 2022 - adding Birreria Paradiso and The Paradiso Game Room to the brand along the way. Now considered the matriarch of pizza in the District, Ms. Gresser has been instrumental in the opening of seven popular Washington restaurants. Ms. Gresser is the author of Kitchen Workshop – Pizza: Hands-On Cooking Lessons for Making Amazing Pizza at Home.
Chef Gresser sits on the Women's Leadership Programs' Advisory Board of the James Beard Foundation, is a past President of Women Chefs and Restaurateurs, is a member of Les Dames d'Escoffier, and serves on the Board of the Restaurant Association of Washington. Gresser has been profiled in The Washington Post Magazine and The Washington Business Journal. She has appeared on numerous local and national TV and radio outlets including Fox Business News, Roll Call, and NPR. Gresser was a 2017 Women Who Mean Business winner, awarded by the Washington Business Journal. In 2019 and 2020, Gresser was named a semifinalist in the James Beard Awards in the category of Outstanding Restaurateur.