Main content starts here, tab to start navigating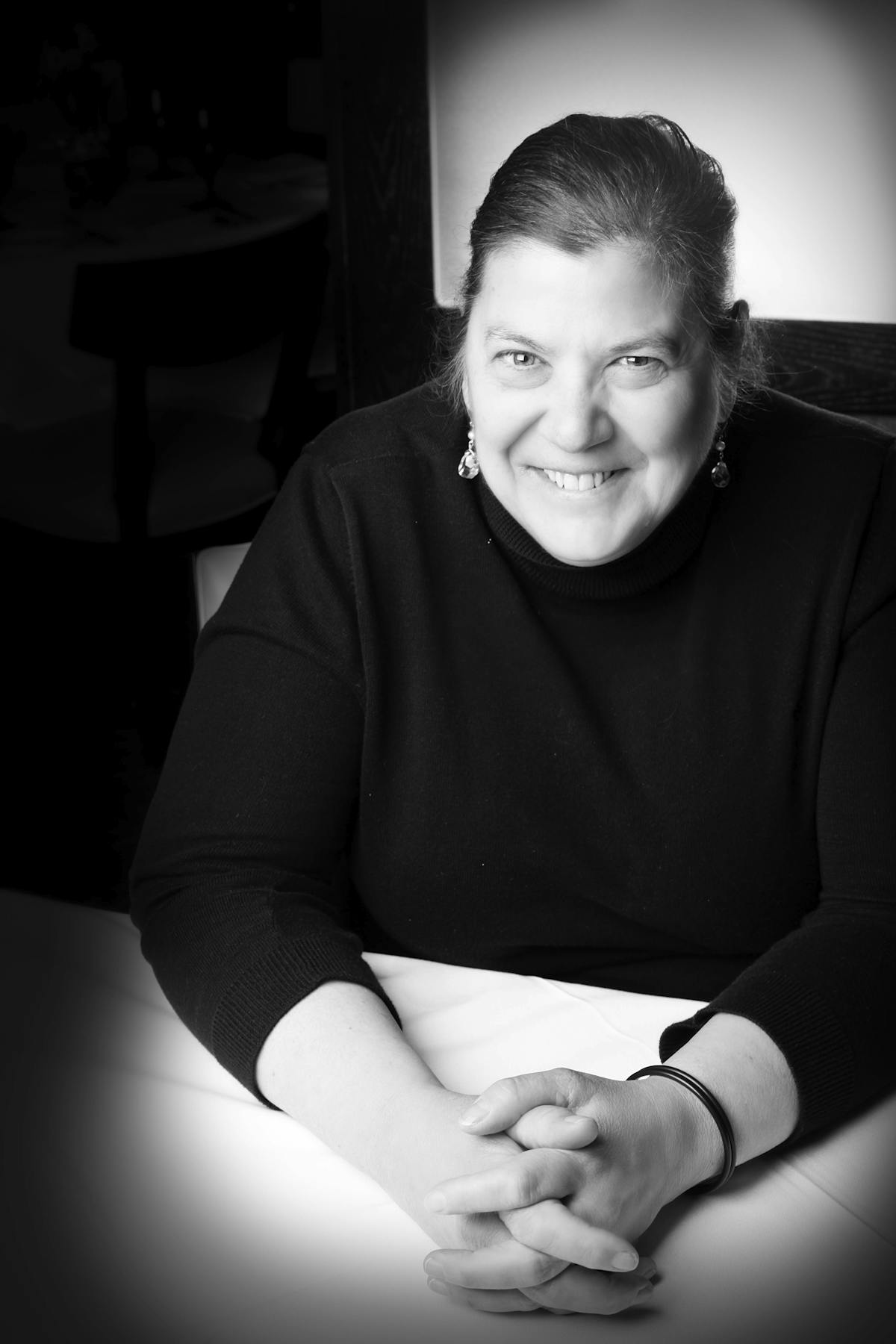 Ris Lacoste
Owner and Chef
Ris Lacoste is one of the most respected and dedicated chefs working in Washington D.C. today. She has earned her reputation built upon high-quality ingredients, bold innovative technique, and food that is both familiar and simply delicious.
A James Beard nominated chef, Ris Lacoste is chef and owner of her West End DC bistro, RIS. Learning her craft from the famed Anne Willan at her Paris culinary school, Ecole de Cuisine La Varenne, Ris returned stateside and started a long, rewarding relationship with Chef Bob Kinkead. The Harvest in Cambridge, MA, 21 Federal in Nantucket, MA, Twenty-One Federal in Washington DC, Kinkead's American Brasserie, and finally 1789 Restaurant all brought her to the doorstep of her own restaurant, RIS. Her innovative regional American fare drew national and local attention and earned her numerous awards. RIS is proud to be a Michelin-recommended restaurant.
Lacoste is also well known for her commitment to community involvement. She actively participates in all fundraising efforts in the District. She currently sits on the advisory board of the Smithsonian's Museum of American History, The Kitchen Cabinet; she is on the Executive Committee of the Restaurant Association of Metropolitan Washington (RAMW); and is a member of the Women's Forum of Washington DC as well as Les Dames d'Escoffier. She is a member of the board of Fresh Farm Markets and of the Foggy Bottom West End Village. She was honored as one of DC's Most Powerful Women from Washingtonian Magazine and is a member of Leadership Greater Washington's "NON STOP" Class of 2017. She was a longtime board member of DC Central Kitchen as well as The Hospitality Charter High School of Washington DC. She was an active member of the National Board of Directors for the American Institute of Wine and Food (AIWF) and served as Chairman of its National Capital Area Chapter. Lacoste is also a talented educator committed to young people. Her kitchen is filled with passionate students learning their craft.
Beyond the kitchen, Lacoste's favorite place to be is in the middle of a local farmers' market, hunting down the freshest fruits and vegetables and creating relationships with her farmers. These markets are not only a source of inspiration for her cuisine, but a meeting point to talk about the importance of investment in the local community and dedication to the ideals of local and sustainable farming.