Main content starts here, tab to start navigating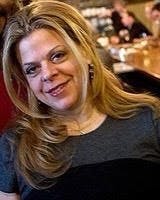 Diane Gross
Owner
Diane Gross is a graduate of the University of California, Santa Barbara where she received her BA in Law & Society and then received her law degree from New York University School of Law.
She moved to DC in 1997 to work on constitutional and civil rights in the civil rights and women's rights community, and served as General Counsel to Senator Barbara Mikulski prior to opening the award-winning Cork Wine Bar with her husband, Khalid Pitts, in 2008. Aside from successfully running day to day operations at Cork Market and Cork Wine Bar, Diane has been very active in neighborhood causes and local charities focusing on education and food insecurity.
Her work has helped to support DC Central Kitchen and Martha's Table as well as first responders during COVID-19. She has served as vice chair of Heart's Delight Auction, a charity event supporting the American Heart Association and the American Stroke Association.
Diane serves on the Board of Directors and Executive Committee of the Restaurant Association of Metropolitan Washington. She also serves on the board of Logan Circle Main Street. In that capacity, she works with residents and business owners on community and business development, and helps organize the annual Dog Days event each August, which serves as a weekend destination event celebrating the business diversity of DC's Mid-City Business District.
In 2017, Diane and her husband completed the rebranding of Cork Wine Bar & Market under one roof at 1805 14th Street. They not only kept the existing elements of the hospitality business, but expanded operations to include a Tasting Bar, Cafe, Patio, Winery operation and Private Dining facility. They have been honored as Restaurateurs of the Year by Washingtonian Magazine and have won three RAMMY awards, including Best New Restaurant and Best Wine Program.